Author

| Actress |

Poet 

| Speaker |

Peace Advocate
Venus is Waging Peace through Poetry.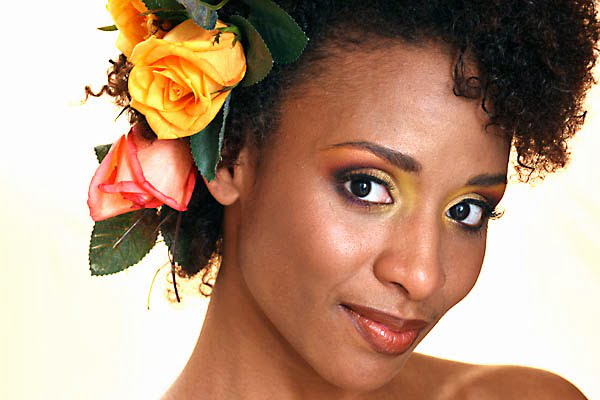 Once there was a little shy girl who was named after a Goddess. She wanted desperately to represent love and beauty for her namesake. So God placed her among roses and thorns. She blossomed! Welcome to a place where we can still watch Venus Rising and find inspiration as she helps you rise to your fullest potential because she sees the God in you!
Venus is on a mission to transform more girls into Goddesses with her She Rose workshops and she's looking to promote unsung S/heroes among us.  Shero is a term she coined in 2006 with the release of her debut book "She Rose" and it's since spread far and wide. Venus is is a former MTV Online correspondent, radio personality, actress, and writer, who's created and led artistic and cultural programs for Eckerd College, Boys and Girls Clubs of America, and Girls Inc. She's also the author of  Lyrics for Langston and four empowering spoken word CDs. This accomplished actress and poet is determined to let her little light shine, like a star that's down to Earth.
If you're looking to book a talent in the future for your special project, don't look any further. Venus will inspire and help you to promote success, leadership and violence prevention through her one woman show, workshops and speeches. Email for more booking info. Until then, subscribe to receive updates and become an honorary Venusian today!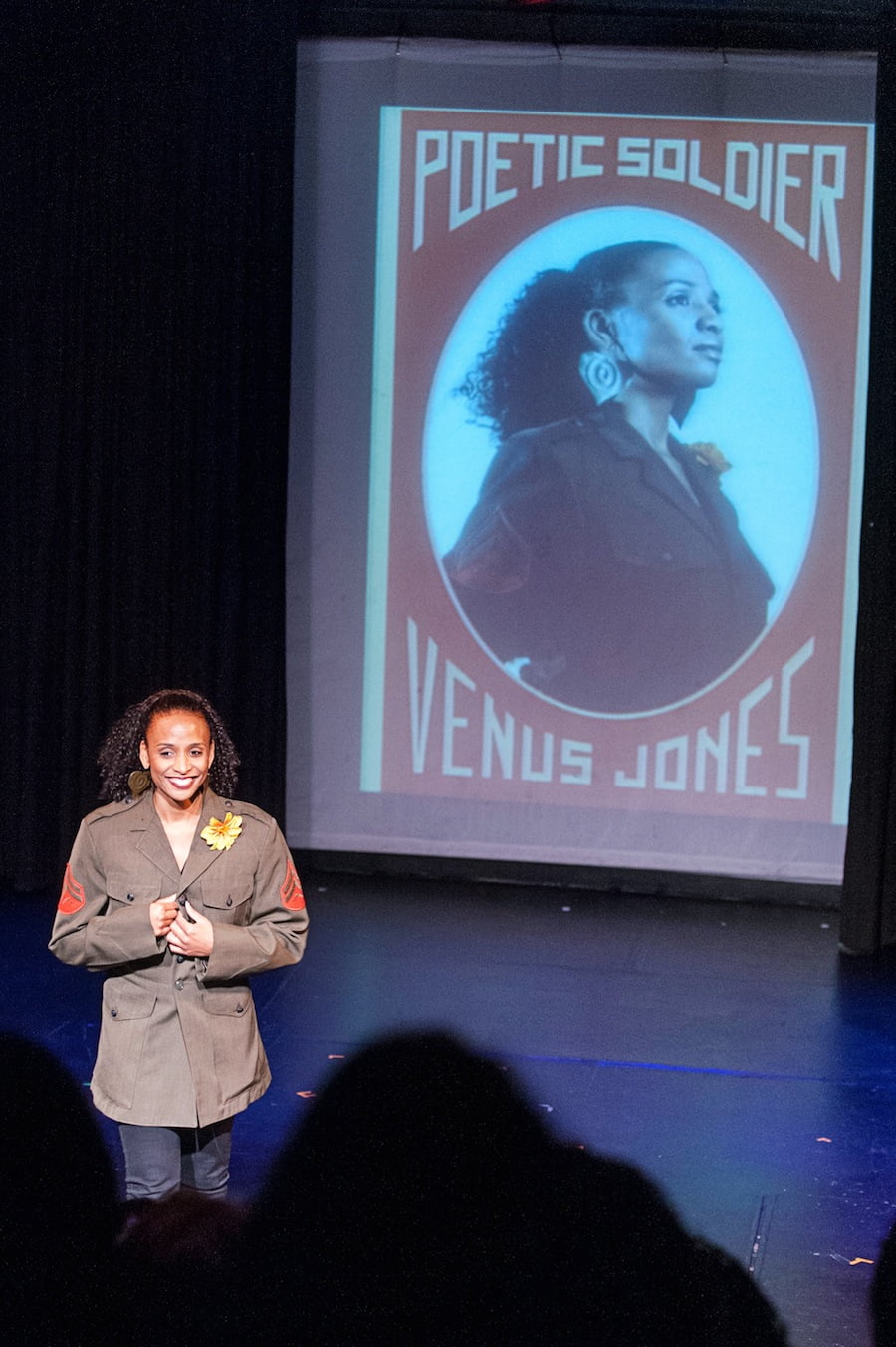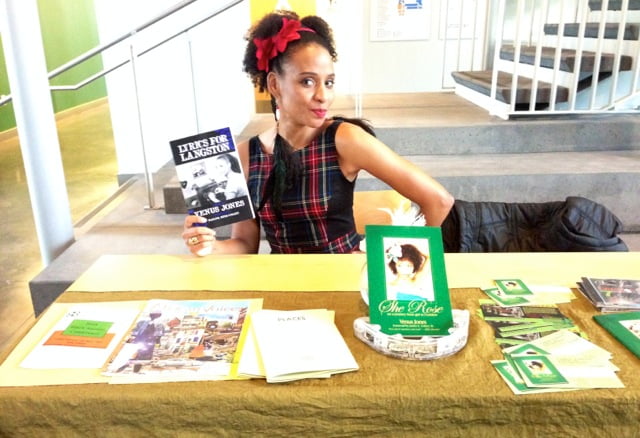 "POETIC SOLDIER" – Awarded – "Most Inspiring Solo Performance 2012"
&  Venus showcasing her books as a guest speaker at the first "BLACK SUCCESS SEMINAR" at Mills College in 2014.
"Venus is Langston Hughes in the form of a black girl!"  – Langston Hughes Family Museum
"This girl is going to make it!" – Whoopi Goldberg
"Venus is on a ship, rocketing to Mars. It's a joy to experience her work!" – Nikki Giovanni
"Insightful! Venus transports those who experience her creative voice!" – Adilah Barnes
In a culture that often glorifies the bad, Venus enjoys being one of the GOOD ones.
Do you like Langston Hughes? Why not purchase her latest book Lyrics for Langston?  You'll be glad you did!